The International Council of Kinetography Laban was founded in England in 1959 and has about one hundred active members and fellows from more than twenty-five countries around the world.
Its members practice the system of movement and dance notation originated by Rudolf Laban, known as Kinetography Laban or Labanotation. This system is one of the major method of movement notation used in the documentation of, education about, and research into, human movement.
The aims of ICKL are to promote the use of the system; to increase research for its development and application; to act as a deciding body with regard to the orthography and principles of the system; to support experimental projects in related areas; to encourage information exchange among centers and individuals using the system. Its activities include the organization of a biennial conference and the publication of the conference proceedings.
---
News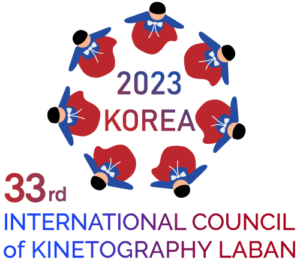 The 33rd conference of the International Council of Kinetography Laban /Labanotation will be in Seoul, South Korea, July 17-23 2023, hosted by Sangmyung University, Global Research Institute for Arts & Culture Education (GACE).
Information on the University, onsite transportation and accommodations options, updated version, posted February 27, 2023.
Provisional programme posted January 15, 2023.
Conference webpage: https://ickl.org/conference/conference-2023/
___
The 32nd conference of the International Council of Kinetography Laban /Labanotation was held July 17-23, 2022 at Magyar Táncművészeti Egyetem [Hungarian Dance University], Budapest, Hungary.
Conference webpage: https://ickl.org/conference/conference-2022/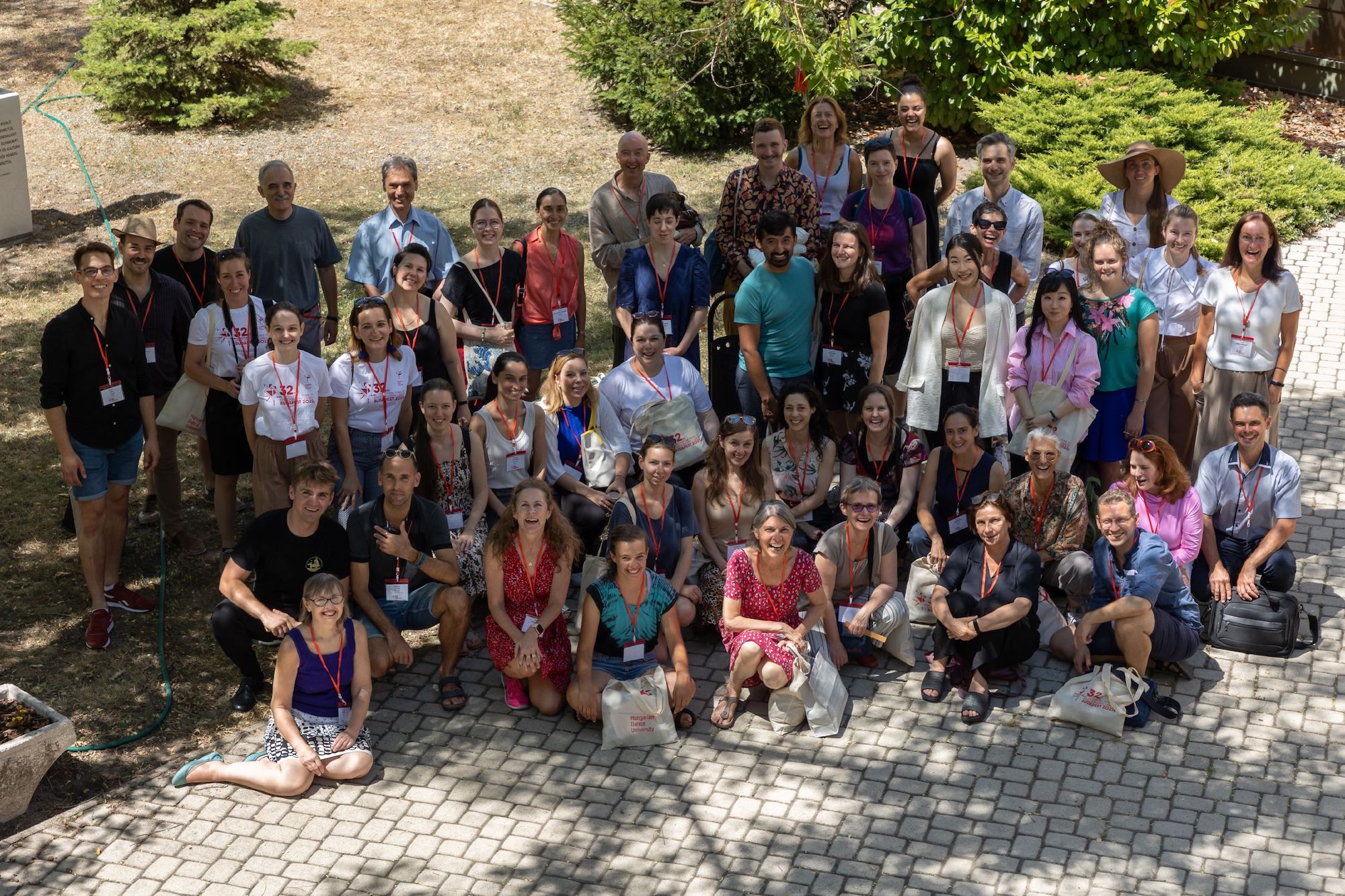 Photo Pál Csillag
___
April 2022. We inform the community of ICKL of the passing away of our president, Ann Hutchinson Guest. Read, please, some attached remembering words, far from complete, of her immensely rich results and achievements:
Remembering_Ann_Hutchinson_Guest
July 2022. Our vice president, Jacqueline Challet-Haas, passed away July 6. Please find enclosed her biography.
Biography_ChalletHaas_1934_2022