31st Biennial Conference of ICKL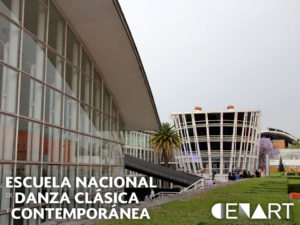 Escuela Nacional de Danza Clásica y Contemporánea
Mexico City
Dates: July 22-27, 2019
(Arrival July 21 / departure July 28)
On-site organizer: Paloma Maciás Guzmán
(conference2019@ickl.org)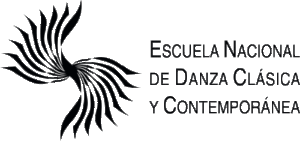 Information
• Information on National School of Classic and Contemporary Dance (Escuela Nacional de Danza Clásica y Contemporánea/ENDCC), hotels, and the city of Mexico
(Posted June 2018)
Information_ENDCC (pdf)
Registration Fees
¡CONFERENCE REGISTRATION WILL END JUNE 21, 2019!
All participants and presenters must pay the applicable registration fee and membership fee for 2019.
Registration Fee
Regular: 280 Euros  (≈ 310 $US)
Student: 225 Euros (≈ 250 $US)
Registration Fee – Mexican Attendees
Regular: 195 Euros (≈ 220 $US)
Student: 115 Euros (≈ 130 $US)
The registration fees include an opening reception, 6 lunches on site, a mid-conference cultural outing and a closing dinner .
Payment can be done online with PayPal.
• Registration form PayPal: 2019_ICKL_PayPal.pdf, PDF, editable
or 2019_ICKL_PayPal.doc, Word document
PayPal Payment: http://ickl.org/membership/e-payment/
For questions regarding registration, please contact the Secretary (secretary@ickl.org) or Treasurer (asst-treasurer@ickl.org) by e-mail.
Call for papers
• Cover letter;
• Kinetography Laban/Labanotation – Call for Technical Proposals (Deadline July 20, 2018) & Guidelines for Technical Submissions;
• Application of Kinetography Laban/Labanotation and other Laban-based concepts and methodologies – Call for Proposals (Deadline September 20, 2018).
(Posted May 2018)
ICKL2019_Calls (pdf)
31st Biennial Conference of ICKL
Provisional Programme
(Subject to Change. Updated by March 2019, 22)
Papers and Panels
Short Papers (SP) / Long Papers (LP)
Abe, Naoko (Japan/Australia), with collaborative authors Amanda Card, Sue Healey, Lian Loke, Dagmar Reinhardt, David Rye, Mari Velonaki (Australia)
Using Kinetography Laban for Analyzing Fetch's Collaborative Motion in the Course of the Interaction (LP)
Bioret, Olivier (France)
Notating Daniel Larrieu's Pieces (LP)
Carrasco, Mauricio (Chile/Australia)
Laban in Music. The use of Labanotation in Daniel Zea's Sound Choreographies: The Body Operating as a Sound Trigger and Producer (SP)
Falcón Valerdi, Clarisa (Mexico)
The Teaching of Labanotation in Mexico (SP)
Ferreiro Pérez, Alejandra; Limón Silicéo, Marisol (Mexico)
Trajectory of Language of Dance in Mexico (LP)
Harrington Delaney, Patty (USA)
Using Concepts of Motif and LMA as a Framework for Movement Exploration (LP)
Herrera Corado, Beatriz (Guatemala)
Breaking down Touch: Movement Analysis of Contact Improvisation (SP)
Huberman, Miriam (Mexico)
Structuring a Choreological Counseling Workshop with a Dance Company (LP)
Huberman, Miriam; Gayón, Jorge; Macías Guzmán, Paloma (Mexico)
Updating Vera Maletic's "Survey of Interpretation of Laban's Classification of Effort and Its Terminology" (LP)
Kovács, Henrik (Hungary)
Prenotation: Dance Symbols in Childhood (SP)
Lancos, Jonette; Emory-Maier, Ambre (USA)
A 1952 Labanotation Score Enlivens Historical Modern Dance (LP)
Lee, Tsung-Hsin (Joda); Williams, Valarie (USA)
The Importance of Laban as Seen Through the Voices of Generation Z (LP)
Lenfant, Vincent (France)
A Script That Says Nothing? The Use of a Score to Restage and Study a Choreographic Piece (SP)
Lenfant, Vincent; Bastien, Marion (France)
Describing and Indexing Scores: A Pilot Project (SP)
Loyer, Anaïs (France)
To Write the Improvisation: Dances Construction, Simone Forti (SP)
Machado de Almeida, Marcus (Brazil)
Overview of Kinetography Laban/Labanotation in Brazil (SP)
Machado de Almeida, Marcus (Brazil)
Reflections on the Poetic Functions of Labanotation (SP)
Macías Guzmán, Paloma (Mexico)
Laban in Mexico: Creating a Didactic Proposal (LP)
McEwing, Keith (New Zealand)
Kellom Tomlinson, a Rediscovered Workbook, and a Modern "Translation" of Beauchamp–Feuillet Dance Notation (LP)
Megill, Beth (USA)
Cultivating Embodied Readers and Expanding the Reach of Dance Literacy Online (LP)
Papadopoulou, Foteini; Russo, Alejandro Pablo (Germany / Greece & Argentina)
A Score Beyond a Score: A Case Study for the Use of Movement Scores and Scripts in the Dance Practice (LP)
Raszewska-Kursa, Hanna (Poland)
Warsaw Laboratory of Kinetography: History, Activities, Goals, Plans (LP)
Ruiz González, Raymundo (Mexico)
Laban's Dancing Script: A Motion Toward the Network of the Laban's System of Movement Notation (LP)
Russ, Hannah (USA)
Investigating the Development of Labanotation in Collegiate Dance Programs in China (LP)
Skoczela, Małgorzata (Poland)
Kinetography Laban as a Tool for Creation: A Personal Approach (SP)
Williams, Valarie; Emory-Maier, Ambre (USA)
A Look at the Collaborative Staging of George Balanchine's Tschaikovsky Pas de Deux (Panel)
Yoo, Si-Hyun (USA/Korea)
Exploring the Issues around the Standardization of Motif for Laban Movement Studies (LP)
Ignite Talks
Brasseur, Blandine; Lenfant, Vincent (France)
The Challenge of Notating Puppetry for Training, Preservation and Transmission
Brodie, Julie, with Willow Green (USA)
Laban-Based Associates Network
Russ, Hannah; Brodie, Julie (USA)
Enhancing Dance Education and Community Engagement through the Staging of Vaslav Nijinsky's L'Après-midi d'un faune from Score
Tang, Yiran (China)
The Application of Labanotation in Yunnan Lanterns—Inspired by Dongba Dance Notation
Workshops
Brodie, Julie, with Willow Green (USA)
Danči! Reading Notation of Latvian Folk Dances
Gayón, Jorge (Mexico)
Building a Human Size Icosahedron
Heiland, Teresa (USA)
A Jazz Score Written Three Ways
Weber, Lynne (USA)
Remy Charlip's Twelve Contra Dances: A Tool Available for Teaching Labanotation through Reading
31st Biennial Conference of ICKL
(List in progress. Updated by May 2019, 8)
| Name | Country | Membership |
| --- | --- | --- |
| Abe, Naoko | Japan/Australia | Member |
| Bastien, Marion | France | Fellow |
| Beliaeva, Natalia | France/Russia | Member |
| Bioret, Olivier | France | Member |
| Brodie, Julie | USA | Fellow |
| Carrasco, Mauricio | Chile/Australia | Member |
| Casavan, Connor | USA | Member |
| Cottin, Raphaël | France | Fellow |
| Drewes, Henner | Germany | Member |
| Emory-Maier, Ambre | USA | Member |
| Falcón Valerdi, Clarisa | Mexico | Member |
| Ferguson, Siân | USA | Fellow |
| Ferreiro Pérez, Alejandra | Mexico | Member |
| Frazier, Mara | USA | Member |
| Gamba, Claude | France | Member |
| Gayon, Jorge | Mexico | Member |
| Gingrasso, Susan | USA | Member |
| Green, Willow | USA | Member |
| Guggenheim, Carla | USA | Member |
| Harrington Delaney, Patty | USA | Fellow |
| Heiland, Teresa | USA | Member |
| Herrera Corado, Beatriz | Guatemala | Member |
| Huberman, Miriam | Mexico | Member |
| Hutchinson Guest, Ann | UK/USA | Fellow |
| Kovács, Henrik | Hungary | Member |
| Lancos, Jonette | USA | Member |
| Laorrabaquio Saad, Alejandra | Mexico | Member |
| Lenfant, Vincent | France | Member |
| Limón Silicéo, Marisol | Mexico | Member |
| Loyer, Anaïs | France | Member |
| Luis, Lidia | Mexico | Member |
| Machado de Almeida, Marcus Vinicius | Brazil | Member |
| Macías Guzmán, Paloma | Mexico | Member |
| McEwing, Keith | New Zealand | Member |
| Megill, Beth | USA | Member |
| Opłocka, Anna | Poland | Member |
| Ploch, Richard Allan | USA | Member |
| Raszewska-Kursa, Hanna | Poland | Member |
| Richter, Michael | USA/Mexico | Member |
| Ruiz González, Raymundo | Mexico | Member |
| Russ, Hannah | USA | Member |
| Simonet, Noëlle | France | Fellow |
| Skoczelas, Małgorzata | Poland | Member |
| Tang, Yiran | China | Member |
| Watts, Victoria | USA/UK | Fellow |
| Weber, Lynne | USA | Fellow |
| Williams, Valarie | USA | Fellow |
| Yoo, Si-Hyun | USA/Korea | Member |