30th Biennial Conference of ICKL
Beijing Normal University, China.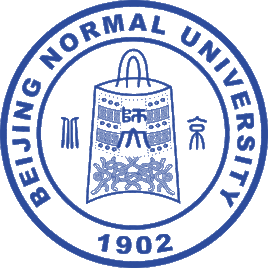 Dates: July 24-29, 2017
(Arrival July 23 / departure July 30)
On-site organizer: Tang Yi,
director of Beijing Normal University Chinese Laban Academic Research Center
(conference2017@ickl.org)
Registration Fees
All participants and presenters must pay the applicable registration fee and membership fee for 2017.  The registration fees include 6 lunches on site, a mid-conference cultural outing and a closing dinner.
Pre-booking for the hotel close to the University campus will be organized through ICKL (first come, first served basis), together with Conference fee. Please read carefully information on hotel Beijing_Hotel_Info.
Before April 1, 2017 – "Early bird"
Regular: 220 Euros or 245 $US
Student: 190 Euros or 215 $US
From April 1, 2017
Regular: 235 Euros or 266 $US
Student: 202 Euros or 245 $US
Payment can be done in US check ($US)
2017_ICKL_UScheck, PDF, editable
2017_ICKL_UScheck, Word, editable
Or online with PayPal (€)
2017_ICKL_PayPal, PDF, editable
2017_ICKL_PayPal, Word, editable
Registration Fee for Chinese members
Regular: 1650 RMB
Student: 1420 RMB
Payment can be done  in RMB.
2017_ICKL_Chinese, PDF, editable
2017_ICKL_Chinese, Word, editable
30th Biennial Conference of ICKL
Programme
Provisional programme, by February 20, 2017. To be confirmed.
Papers (20 or 30 minutes)
Marion Bastien (France)
1959, the Creation of the International Council of Kinetography Laban: Gathering a Scattered Community.
Christine Caradec (France)
Notation and Recreation of Totentanz I – Mary Wigman (1921).
Estelle Corbière (France)
Transcribe the Flow.
Nena Couch, Valarie Williams (USA)
Archiving the Scores: Preserving the Preservation.
Natalie Diggins (Australia)
The Expressive Experience: Laban's Eight Efforts and Bellydance.
Katerina El Raheb (Greece)
Is Labanotation the Common Language of Dance?: A Survey on the Greek Dance Community Awareness about Dance Documentation.
Alejandra Ferreiro, Raymundo Ruiz (Mexico)
The Pathway of Kinetography Laban/Labanotation in México.
János Fügedi (Hungary)
LabanGraph TP: Developments of an Application for Editing Laban Kinetography.
Teresa Heiland, Rachael Riggs Leyva (USA)
Tethered Across Distance: Choreographing with Motif Notation.
Jean Johnson Jones (UK/USA)
Breakdown Harmonica.
Jean Johnson Jones (UK/USA)
Trace Forms of Invisible Dances.
Billie Lepzcyk (USA)
Laban Symbols: Potential for Marking Storyboard for Digital Composition.
Keith McEwing (New Zealand)
White Crane Spreads its Wings and Snow Rabbit Digs the Earth: Kinetograms of Contrasting Styles within Chinese Martial and Meditative Arts of Taiji Quan (Tai Chi Chuan) and Qi Gong.
Ursula Payne (USA)
Teaching Laban Based Contemporary Movement Practices to Ugandan Students at STAWA University.
Rachael Riggs Leyva (USA)
Documenting Kinesthetic Intentions and Learning Process in Trisha Brown's M.O.
Tirza Sapir (Israel)
The Development of Learning Skills with the Aid of Movement and Movement Notation: The Sapir Method.
Chih-Hsiu Tsui (France/Taiwan)
The Reconstruction of Masterpieces of Tang Dynasty and Notating in Kinetography Laban.
Orly Yaakov (Israel)
In the Steps of Painters: A Kin/LN look at Compositional Options.
Xi Ying (China)
The Key of Labanotation to Record Chinese Dance: A Case Study to Record "The Twisted Movement of Shandong Jiaozhou Yangko".
Si-Hyun Yoo (USA/Korea)
Exploring an Alternative Approach for Motif Description in the Certification Program for Laban Movement Studies at the Laban/Bartenieff Institute of Movement Studies
Ma Yu (China)
What is the Basic of Creative Dance Education.
Ignite Talks (5 minutes)
Raphaël Cottin (France)
3 Ways to Keep Writing: Presentation of 3 works integrating Kinetography Laban.

Workshops (45 minutes)
Julie Brodie (USA)
Cūkas driķos: Reading and Viewing Participatory and Presentational Versions of a Latvian Folk Dance
Kyung-Eun Shim (Korea)
Let's Read the Expression of Korean Dance
Round Tables/Panels (60 minutes)
Katerina El Raheb (Greece)
Labanotation and Information Technologies: What Are the Keys for Developing Usable Interfaces and Applications.
János Fügedi, Henrik Kovács, Gábor Misi (Hungary), Vesna Karin (Serbia)
The Use of Laban Kinetography in Ethnochoreology.
Victoria Watts (USA/UK)
More than Money? What is France Doing Right to Maintain the Relevance of Dance Notation in Education and Across the Dance Profession?
Technical sessions
To be announced.
30th Biennial Conference of ICKL
Information
• Information on Beijing Normal University, the Chinese Laban Academic Research Center and the city of Beijing
(Posted March 2016)
ICKL 2017 BNU (pdf)
• Information on Hanting Hotel Beijing / Jishuitan Hotel
We encourage attendees to choose this hotel, as there are not much possibilities around, and there is no Metro line close to the University.
ICKL will organize pre-booking on a first come, first served basis.
(Posted February 2017)
Beijing_Hotel_Info (pdf)
• Proposal of a touristic tour after the conference
July 30-August 5, 2017, Beijing – Xi'an – Shangai
(Posted July 3, 2017) Cancelled
ICKL2017_Tour_Proposal (pdf)
Call for papers
• Cover letter;
• Kinetography Laban/Labanotation – Call for Technical Proposals (Deadline July 20, 2016) & Guidelines for Technical Submissions;
• Application of Kinetography Laban/Labanotation and other Laban-based concepts and methodologies – Call for Proposals (Deadline September 20, 2016).
(Posted May 2016)
ICKL 2017 Calls (pdf)
30th Biennial Conference of ICKL
Beijing Normal University, China
Dates: July 24-29, 2017
(Arrival July 23 / departure July 30)
Intention to attend Survey
Thank you for filling out the form, to help us plan the event better.